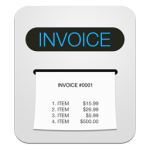 Sanremo, 1st July 2016
Given the new ruling by MYBA in regards to the APA (for more info see also here www.yachtwelfare.it/clarifications-on-apa-june-2016) the VAT collected on the expenses to meet navigation requirements, such as fuel and oil for the engines and on-board systems, needs to be remitted to the Italian Revenue Office along with the VAT collected on the Charter Fee.
To that end the amount of VAT raised by such expenses is to be immediately wired to Yacht Welfare at the end of the charter.
Yacht Welfare, on behalf of the yacht's owner, will issue a separate invoice for APA which is required to regulate the hereinbefore mentioned operations.
For this reason there is undoubtedly a need to receive the APA report, duly fulfilled by the yacht's Captain and countersigned by the Charterer, within the shortest time right after the disembarkation of the charter.
For the sake of clarity Yacht Welfare hereby informs all its Clients that penalties and delay fees will always apply for any late remittance of VAT raised by the expenses paid with APA.
For any additional info please email us to info@yachtwelfare.it
Download the full notice here YW_News_03_2016