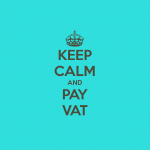 Sanremo, 21st December 2017
ITALY CANCELS 2018 VAT RISE: VAT STAYS THE SAME
The Italian Council of Ministers has overturned plans and announced the country's new financial measures for 2018. Italian value-added tax will not rise in 2018, although it is scheduled to increase in 2019 and 2020 asper below listed:
10% VAT will go up by 1.5% in January 2019 and a further 1.5% in 2020.
22% VAT will increase by 2.2% in 2019 and by an additional 0.7% in 2020 and another 0.1% in 2021.
Excise Tax will also go up in 2019.
Any question can be sent to info@yachtwelfare.it.
---